Researcher Profile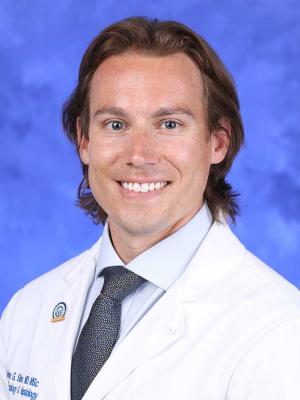 Jonathan Stine, MD, MSc
Associate Professor, Department of Medicine
Division of Gastroenterology and Hepatology
Associate Professor, Department of Public Health Sciences
Scientific Program:
Cancer Control
Dr. Jonathan Stine is an internationally recognized liver expert with a research and clinical focus on nonalcoholic fatty liver disease and exercise. He has authored more than 70 peer-reviewed papers, including multinational consensus guidelines, and several book chapters.
Stine is the recipient of multiple research grants and awards from the American Association for the Study of Liver Diseases, American Cancer Society and National Institutes of Health. He has been a study investigator on more than 20 nonalcoholic fatty liver disease clinical trials and is on the editorial board for several leading hepatology journals.
In addition to his scholarly work, Stine is research director for Penn State Health Liver Center. He is also a core faculty member of The ONE Group (Oncology - Nutrition - Exercise).
Non-alcoholic Fatty Liver Disease
Chemical and Drug Induced Liver Injury
2023
2022
2021
2020
2019