Researcher Profile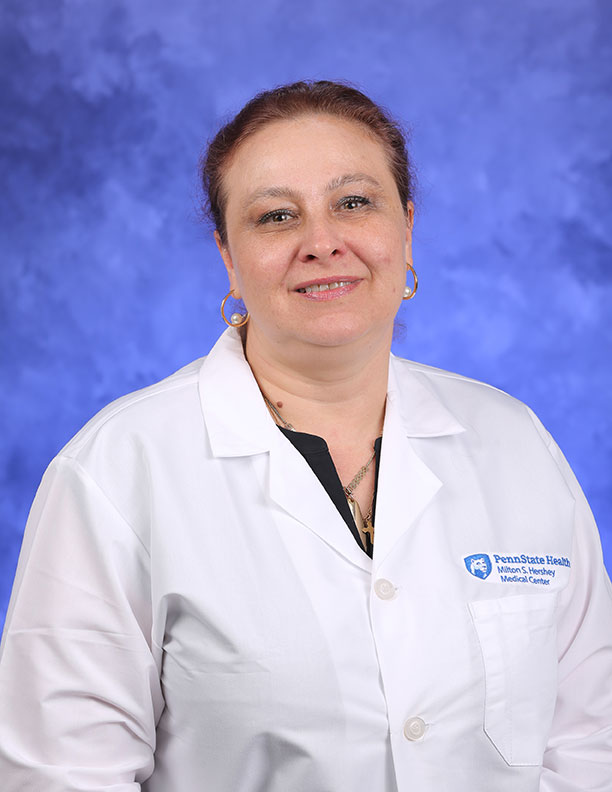 Iryna Pinchuk, PhD
Associate Professor, Department of Medicine
Division of Gastroenterology and Hepatology
Scientific Program:
Mechanisms of Carcinogenesis
Dr. Iryna Pinchuk's research focuses on the mechanisms responsible for the dysregulation of mucosal immune responses, in particular those that are involved in inflammatory bowel disease (IBD) and cancer.
Dr. Pinchuk has pioneered the understanding of the immune function of CD90+ stromal cells (CMFs) in colonic mucosa and demonstrated that in normal gastrointestinal mucosa, CMFs play an immunosuppressive role, contributing to the maintenance of the mucosal tolerance. Dr. Pinchuk also reported that IBD- and gastrointestinal-cancer-derived CMFs have altered tolerogenic function.
Her major study focus is to understand both the interplay between innate and adaptive cells during IBD and cancer development and progression as well as how microbiota modulate these interactions.
Dr. Pinchuk has substantial expertise in the area of human and rodent gastrointestinal mucosal immune responses and more than 15 years of experience in the areas of immunology, cell biology, microbiology and gastrointestinal research.
She holds a patent and has published numerous peer-reviewed articles and two book chapters in the field of immunology, cell biology and microbiology. 
2023
2022
2021
2020