Researcher Profile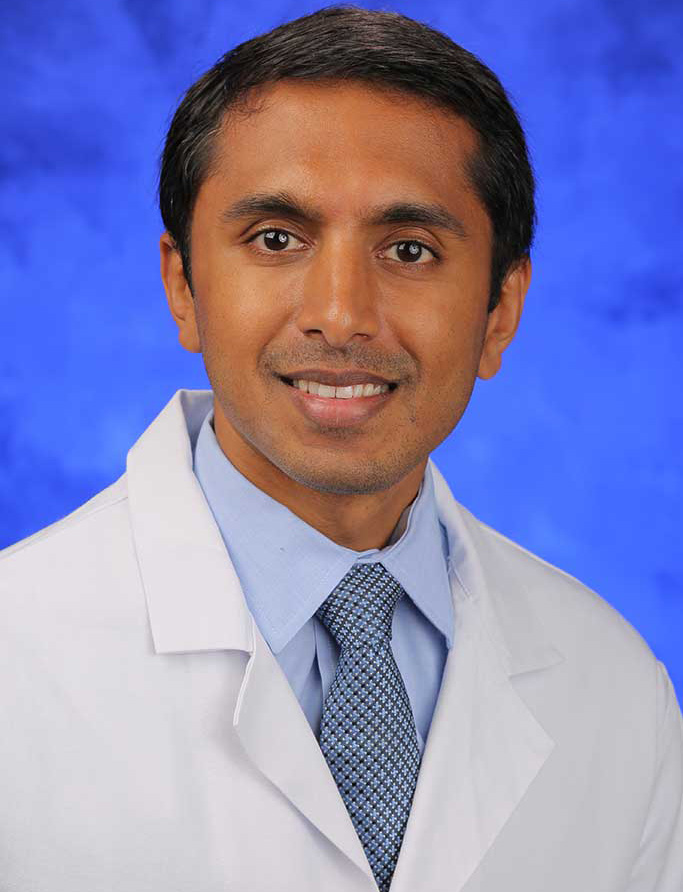 Neerav Goyal, MD, MPH
Associate Professor and Vice Chair for Quality and Safety, Department of Otolaryngology - Head and Neck Surgery
Chief, Division of Head and Neck Oncology and Surgery
Associate Professor, Department of Surgery
Associate Professor, Department of Neurosurgery
Associate Professor, Department of Public Health Sciences
Assistant Professor, Department of Surgery
Scientific Program:
Cancer Control
Disease Teams:
Cancer Institute, Head and Neck Cancer Team
Cancer Institute, Melanoma and Skin Cancer Team
Dr. Neerav Goyal's research interests include translational and clinical research of head & neck and thyroid cancers. He also has specific interests in looking at patient reported outcomes as they relate to head and neck cancers. He is actively involved in surgical innovation. He has specific interests in evaluating post-treatment patient outcomes and modalities to help patients restore normalcy after cancer treatment. He is also interested in surgical robotics. 

Dr. Goyal has presented nationally and internationally with more than 60 peer reviewed manuscripts and presentations as well as several book chapters and has edited a book on robotic surgery in the head and neck.
2023
2022
2021
2020
2019