Researcher Profile
Portals Internet Researcher Display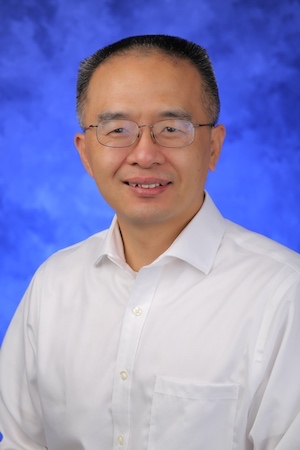 Shengyu Yang, PhD
Associate Professor, Department of Cellular and Molecular Physiology
Professor, Department of Cellular and Molecular Physiology
Scientific Program:
Mechanisms of Carcinogenesis
The long-term research interest in Dr. Shengyu Yang's lab is to understand the mechanisms underlying cancer metastasis and developing novel therapeutic strategies in the prevention and treatment of cancer metastasis.
The research in the lab currently focus on two areas related to mitochondrial signaling and metabolism in cancer metastasis.
The first area of research effort is to understand how the actin cytoskeleton remodeling in lung adenocarcinoma promotes metastatic colonization by controlling mitochondrial DNA homeostasis and augmenting mitochondrial oxidative phosphorylation. The second area of research effort is to understand the role of mitochondrial calcium signaling in the control of metabolic stress resistance by activating the Keap1-Nrf2 antioxidant response program in metastatic pancreatic cancer.
2023
2022
2021
2020
2019