Researcher Profile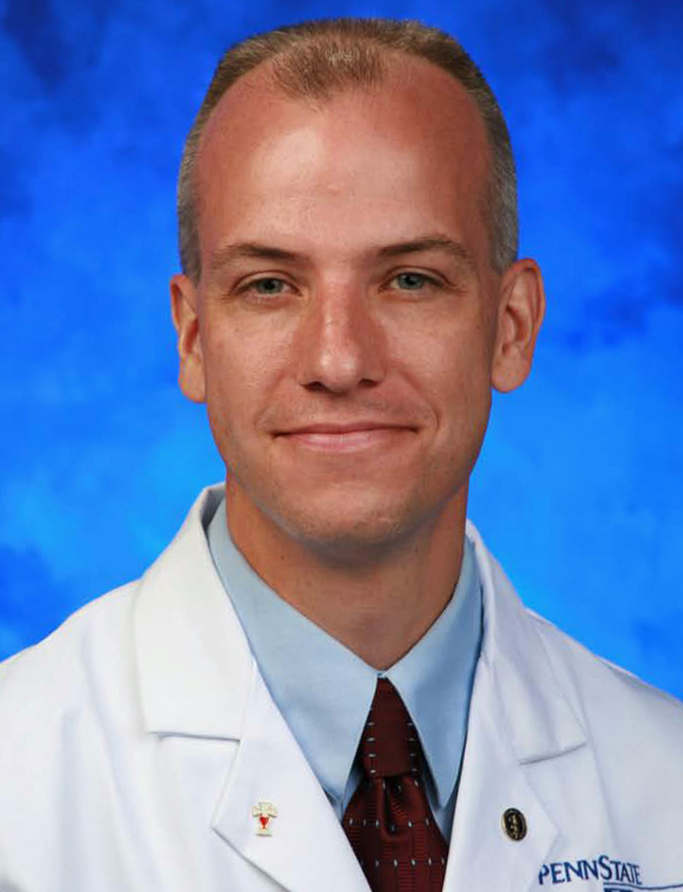 Matthew Moyer, MS, MD
Professor, Department of Medicine
Division of Gastroenterology and Hepatology
Scientific Program:
Next-Generation Therapies
Disease Teams:
Cancer Institute, Gastrointestinal Cancer Team
Dr. Matthew Moyer's research interests primarily focus on interventional endoscopy and cancerous/pre-cancerous conditions in gastroenterology. His current research projects include EUS-guided ablation of premalignant pancreatic cysts (including the NIH funded CHARM II multi-center randomized clinical trial), Endoscopic Mucosal Resection, Endoscopic Submucosal Dissection, Natural Orifice Transluminal Endoscopic Surgery (NOTES) and innovative endoscopic techniques for patients with inflammatory bowel disease. 
Dr Moyer also leads several intellectual property and endoscopic technology projects. These projects include the Chimera Project which is a joint project with Penn State University Bioengineering to develop an endoscopic ultrasound (EUS)-guided device which uses the twin modalities of radiofrequency ablation and targeted external beam radiation to treat solid abdominal mass lesions. Additional projects include the Quic-fuse Project in cooperation with IDE Inc. of Sydney Australia to develop a purpose-made chemoinfusion gun to enable safer and more standardized EUS-guided chemoablation of mucinous type pancreatic cysts.
Natural Orifice Endoscopic Surgery
Endoscopic Mucosal Resection
CHARM II: Chemotherapy for Ablation and Resolution of Mucinous Pancreatic Cysts: a prospective, randomized, double-blind, multi-center clinical trial
2023
2022
2021
2020
2019