Researcher Profile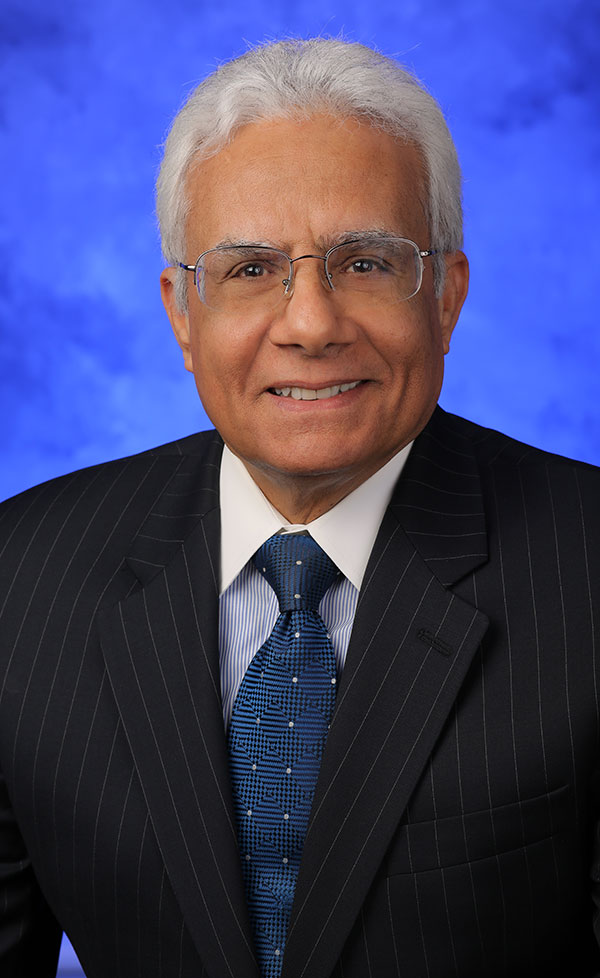 Karam El-Bayoumy, PhD
Distinguished Professor, Department of Biochemistry and Molecular Biology
Scientific Program:
Mechanisms of Carcinogenesis
The overall goals of Dr. Karam El-Bayoumy's research are to understand the mechanisms at the cellular and molecular levels that can account for cancer induction and develop biomarkers for early detection. For more than 30 years, his laboratory has been funded from NCI, NIEHS, NIDCR, DOD and The Komen Foundation, and he has more than 240 peer-reviewed publications.

Dr. El-Bayoumy's research is focused on the prevention of tobacco and environmentally-related cancers by various synthetic and naturally-occurring chemopreventive agents, combined with dietary manipulation initially in preclinical model systems, then translates the findings into clinical cancer prevention initiatives. He discovered novel chemopreventive selenium compounds against the development of several cancers in preclinical animal models and showed for the first time that selenized yeast reduced oxidative stress in healthy men.

His team demonstrated, using a novel animal model developed in his lab, that black raspberry (BRB) inhibited DNA damage, mutagenesis and oral squamous cell carcinoma (OSCC) induced by the tobacco smoke constituent dibenzo[a,l]pyrene (DB[a,l]P) in the mouse oral cavity; he also reported that BRB enhanced DNA repair of bulky lesions induced by chemical DB[a,l]P and physical (UV) carcinogens. His team also showed that hypomethylated Fgf3 (a gene frequently amplified in OSCC and is involved in epithelial mesenchymal transition) is a potential biomarker for early detection of OSCC; this gene was altered by BRB in a manner consistent with its chemopreventive action.

Dr. El-Bayoumy focuses on developing highly effective chemopreventive agents against tobacco smoke inducing lung cancer and developing biomarkers for early detection in noninvasive fluids indicative of cigarette smoking using various proteomic approaches.

During the last decade, he has been focusing on understanding the mechanistic role of Omega-3 fatty acids in breast cancer prevention in preclinical and clinical studies as well as developing novel liposomal formulation as an effective strategy to deliver select chemopreventive agents.
1,4-phenylenebis(methylene)selenocyanate
Effect of oral black raspberry administration on oral cell DNA adducts in smokers
2023
2022
2021
2020
2019