Researcher Profile
Portals Internet Researcher Display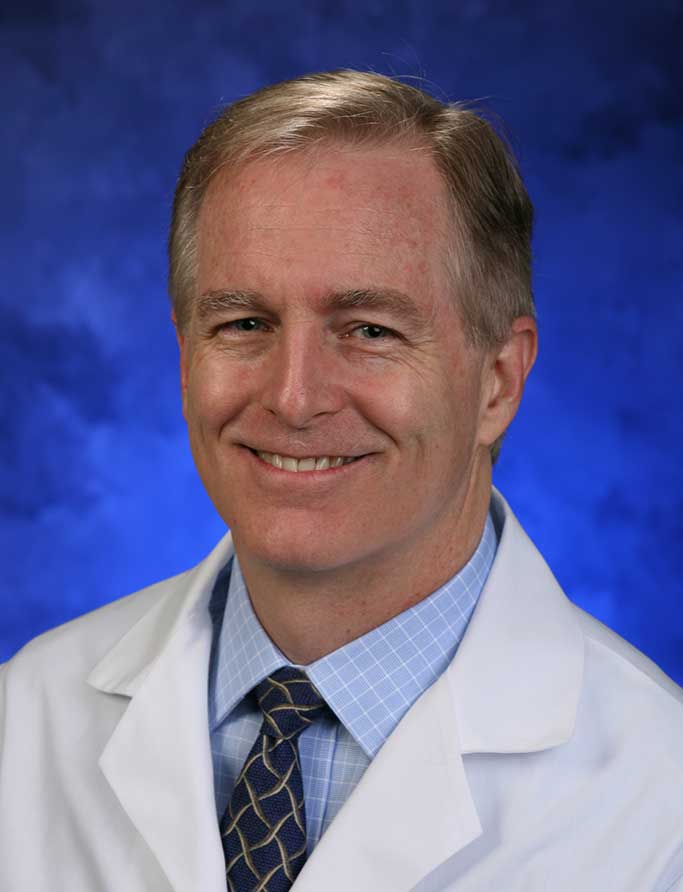 David Claxton, MD
Professor, Department of Medicine
Division of Hematology and Oncology
Scientific Program:
Next-Generation Therapies
Disease Teams:
Cancer Institute, Immunotherapy Team
Cancer Institute, Leukemia and Lymphoma Team
Dr. David Claxton has longstanding interests in leukemia biology and therapeutics. Leukemia molecular genetics and diagnostics are ongoing interests. Acute myeloid leukemia and related disorders are his principal foci. Leukemia therapeutics are particular interests, including drug development and clinical studies, blood and marrow transplantation, and clinical supportive care. He has a laboratory which has banked many samples of human leukemias and lymphomas. These are viably cryopreserved, used in studies and available to collaborators.
Leukemia, Myelogenous, Chronic, BCR-ABL Positive
A Randomized, Open Label Phase 3 Study Evaluating Safety and Efficacy of Venetoclax in combination with Azacitidine after allogeneic Stem Cell Transplantation in Subjects with Acute Myeloid Leukemia (AML)(M19-063)
Blood and Bone Marrow Collection from Patients with Hematological Malignancies for Study of Anti-Tumor Immunity
Protocol for a Research Sample Repository for Allogeneic Hematopoietic Stem Cell Transplantation
bcr-abl PCR response to Tyrosine Kinase Inhibitors in Chronic Myeloid Leukemia in Stable Chronic Phase.
T-Cell Exhaustion in Allogeneic Hematopoietic Stem Cell Transplantation for Acute Myelogenous Leukemia
An Open-Label, Randomized, Multicenter, Phase Ib/II Trial Evaluating the Safety, Tolerability, Pharmacokinetics, and Efficacy of Mosunetuzumab (BTCT4465A) In Combination with Polatuzumab Vedotin in Patients with B-Cell Non-Hodgkin Lymphoma
A Multicenter Access and Distribution Protocol for Unlicensed Cryopreserved Cord Blood Units (CBUs) for Transplantation in Pediatric and Adult Patients with Hematologic Malignancies and Other Indications
Protocol for a Research Database for Hematopoietic Cell Transplantation, other Cellular Therapies and Marrow Toxic Injuries.
Biologic Studies of Experimental Anti-Cancer Therapeutics in Human Leukemia Cells
Assessment of Allogeneic Hematopoietic Cell Transplantation in Medicare Beneficiaries with Multiple Myeloma: A Study to Develop Evidence of Effectiveness for the Centers for Medicare and Medicaid Services (CMS)
2023
2022
2021
2020
2019