Researcher Profile
Portals Internet Researcher Display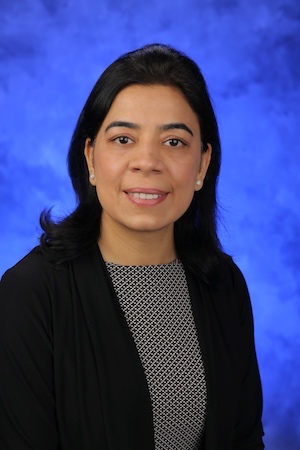 Arati Sharma, PhD
Professor, Department of Pharmacology
Associate Professor, Department of Pharmacology
Scientific Program:
Next-Generation Therapies
Dr. Arati Sharma's research is focused on melanoma, the most aggressive and metastatic form of skin cancer. Despite one American dying of melanoma every hour, there is no effective long-term treatment for patients' suffering from the advanced stages of the disease.
To be able to effectively treat melanomas, one must understand the biology of melanoma, proteins and signaling pathways involved in melanoma progression and development. In this respect, very few globally important melanoma causing genes or pathways have been identified, and it is only with this knowledge that more effective treatments to repair the defects that are seen in melanoma cells can be tailored and developed.
Dr. Sharma's laboratory has been focused on process of target identification and validation, chemopreventive and chemotherapeutic agent development and elucidating the mechanism of action.
Pharmaceutical Preparations
2023
2022
2021
2020
2019